AUM mantra poster & GAYATRI mantra poster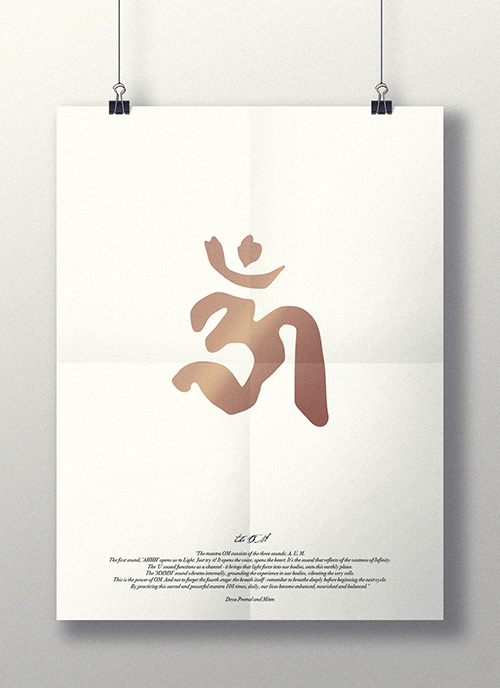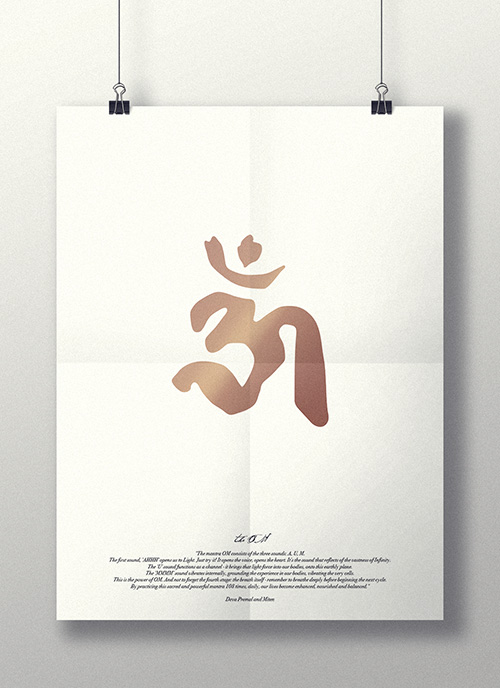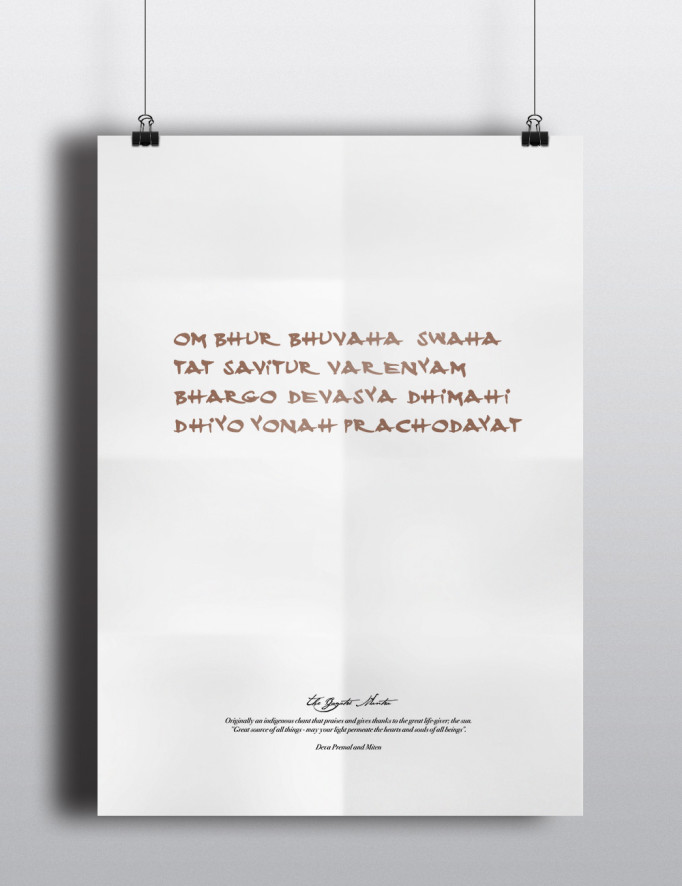 Price: 150 SEK / + Shipping (from. 54 SEK with PostNord). Order by email: info@spreadtheword.nu.
In association with artists Deva Premal and Miten We have developed two mantras posters: Aum och Gayatri mantra. the dimensions are 50 x 70 cm. They contain calligraphy made from Deva's father. In the bottom of the poster is a commentary of the artists. The posters are supplied rolled in cardboard tube (not folded, of course!)
The story
Deva's father Wolfgang was a graphic designer, artist and mystic who introduced mantras and meditation in her life. Even when she was in her mother's womb sang parents Gayatri mantra for her every day, and from the age of five, it was part of her own daily routine. When Deva was 20 she met and Miten and they started singing together. At a music festival heard the Gayatri sung and Deva fell into the so familiar recitation. She says: "This time I could feel the power of the mantra as never before, the strong effect it had on me, and the sacredness of it…" The couple began to include the mantra on their gigs and Deva felt that she had finally found his voice. "I had found something that felt like 'mine.' I felt at home with it, and I watched as it touched people whenever we introduced it into our program."

Deva Premal and Miten recorded the CD:n The Essence, where the mixed mantra singing modern music, in the same apartment in Germany where Deva, born and bred and where Gayatri sung so diligently many years earlier. The idea was to make a CD for those who came of Devas and Mitens workshops and for friends who needed music to their massage sessions. Instead, CDs:n a blockbuster that topped the New Age charts worldwide and brought artists on an international tour that has been going ever since…

When Deva Premals father left the earthly life, she was at his side and sang the Gayatri him, as he sang to her when she came into the world.

Deva is happy to spread his father's art in this way,.