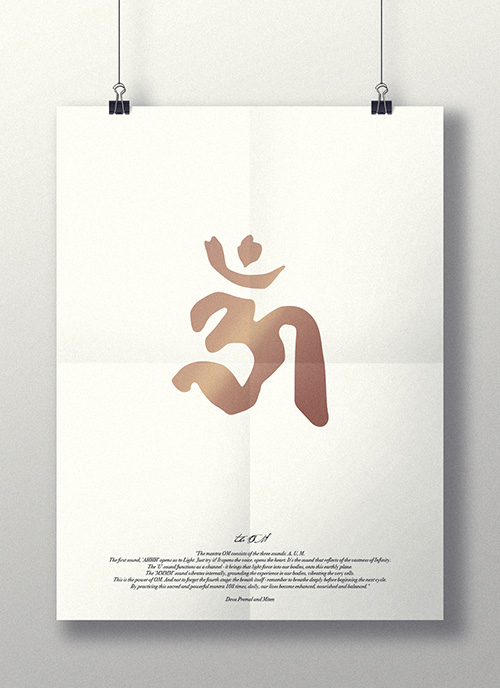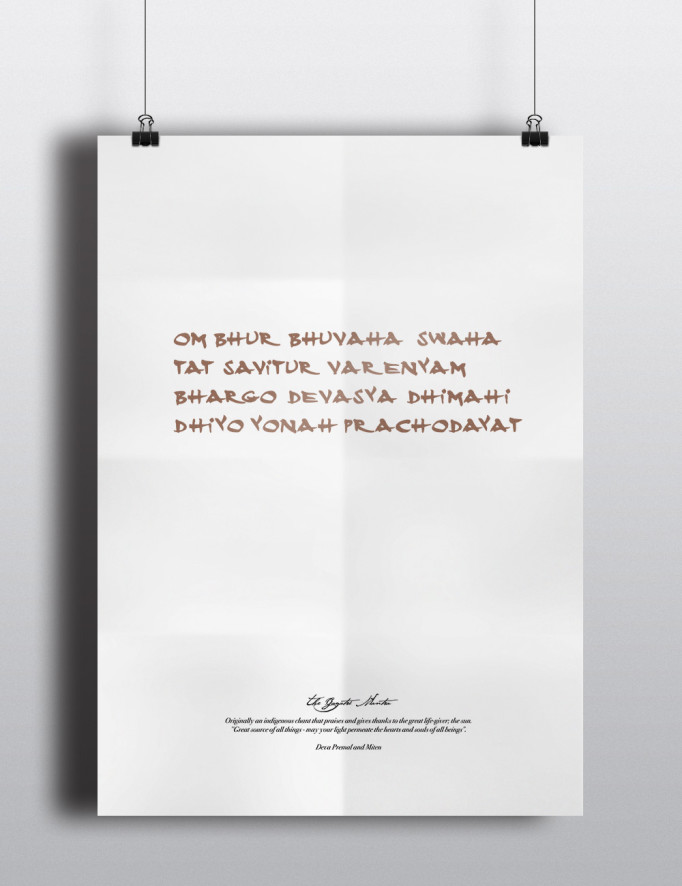 Pris: 150 kr /st + Frakt (fr. 39 kr med Postnord). Beställ via e-post: info@spreadtheword.nu.
Our very first Daily Reminders are two mantra posters, which we developed in cooperation with the artists Deva Premal and Miten: Aum and Gayatri mantra. The calligraphy on them is made by Deva's father. At the bottom of the poster there is a comment by the artists.
The story
Deva's father Wolfgang was a graphic designer, artist and mystic who introduced mantras and meditation in her life. Already when she was in her mother's womb, her parents chanted Gayatri for her every day, and from the age of five it was part of her own daily routine. When Deva was 20 she met Miten and they started to sing together. At a music festival they heard the Gayatri being chanted and knowing the text so well, Deva immediately re-connected with this sacred mantra: "This time I could feel the power of the mantra as never before, the strong effect it had on me, and the sacredness of it…" The couple started to include the mantra in their concerts and Deva felt that she had at last found her song. "I had found something that felt like 'mine.' I felt at home with it, and I watched as it touched people whenever we introduced it into our program."

Deva Premal and Miten recorded the CD The Essence, where they mixed ancient mantras with contemporary musical settings. in the same appartment in Germany where Deva was born, and where the Gayatri had been chanted continually, all those years before. The idea was to make make an album for friends who attended our workshops and who needed music for their massage sessions. But "The Essence" soon topped New Age and Alternative music charts worldwide, and Deva and Miten became planetary gypsies, bringing the ancient healing power of mantra into the 21st century. Their concerts and workshops are indeed, more than music – they provide an invitation to share in a deep moment of meditation and celebration of life.

When Deva Premal's father was passing away she was by his side and sang Gayatri for him, as he had sung to her when she was coming into the world.

Deva is happy to spread his father's art in this way, through the Daily Reminders.
To keep udated on Daily Reminders, subscribe to our newsletter! (1-2 mailings per month.)