We are pleased that in cooperation with the publisher Numberoneyou offer guided meditations you can download and listen to whenever you want, anywhere you want! Regardless of previous experience of meditation, it can be useful to have guidance to follow when you want to take a moment for depression and inland exploration. It helps one to keep focused - and each new guide can show new aspects of the inner world!
OBS! You can try Storytel and Mofibo free 14 days!
If you are already a user of them listen to unlimited on all the meditations below. They are also available on Bokus, Adlibris and CDON.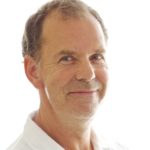 Spread the Words egen Michael Karlholm has recorded a guided meditation called "Follow your inner wisdom". It went straight to Storytels charts when it came out. Here's says a listener: "/…/What a trip, the harmony of interaction and vibrations. Perfect meditation voice and so professional reading. wonderful Mikael!"
the meditation on Storytel and Bokus.
---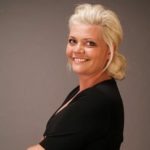 Annalena Mellblom is a catalyst for personal change and lead people to success and wealth in life. She is also super professional in the online meditation industry with a large audience using her guided self-hypnosis, Mental workouts and meditations to create financial abundance, good night's sleep and good self-esteem, m.m. You can always find more of Anna Lena's meditations on Storytels Charts.
Other Anna Lena titles Storytel and Bokus.
---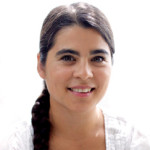 Spread the Words Candra Karlholm has published nine guided meditations, one for each attitude of mindfulness: acceptability, non-judgmental, trust, patience, curiosity, gratitude, generosity, non-striving and letting go. The practice of the nine attitudes is about to focus on something that already exists in us and get to know the, again and again. To come in there and face life away. We can warmly recommend!

Many have expressed appreciation for Candras voice and she guides the listener's own exploration in a nice and clear way.

The meditations on Storytel and Bokus. read more here.

---

Bjorn Natthiko Lindeblad was a Buddhist monk in the Thai forest tradition 16 years, in both East and West. His "Summer" in P1 2012 was one of the year's most acclaimed summer. Bjorn's life as a monk stopped 2008, when he returned to Sweden, and a life of pants. Now he seems to be one of our most popular speakers, and meditation teacher.

Now you can meditate with Bjorn home, whenever you want! Storytel and Bokus.

---

Kajsa Ingemarsson is one of Sweden's most widely read and appreciated author with books Small yellow lemons and The wheel of fortune. 2013 she changed her focus on her writing, and 2015 she completed her groundbreaking trilogy of man's hidden potential; The magical sparkle, modern mystery and The heart's path, the later-written by Jorgen Tranberg.

Through his books, lectures, trips and workshops Kajsa strengthens our trust in the wisdom that exists within each of us and show us how we can learn to use it to get concrete guidance in our lives. She inspires personal growth far from today's superficial quickfix solutions, and the books and meditations are for those seeking nourishment for the soul, who wants to find himself in real life, and who yearn to take their creativity to new levels.

Kajsa's meditations on Storytel and Bokus.

---

Jörgen Tranberg complementary medicine therapist who works with craniosacral osteopathy. He is a recognized speaker and educator in the United States and Europe. He has a Naturopathic Doctor (N.D.)-degree from the United States and has worked as a therapist in complementary medicine 30 year. He has immersed himself in the Buddhist doctrine, and in the quantum physical laws.

Jorgen has the ability to combine modern science with timeless wisdom and make knowledge accessible to many, which is appreciated by a large audience.

Jörgen's meditations, designed to promote good health and healing, you will find here Storytel and Bokus.

---

More meditations will! Review and rate please the place of purchase - and get in touch with us and tell us what you thought!