Temple Group for Women, autumn 2014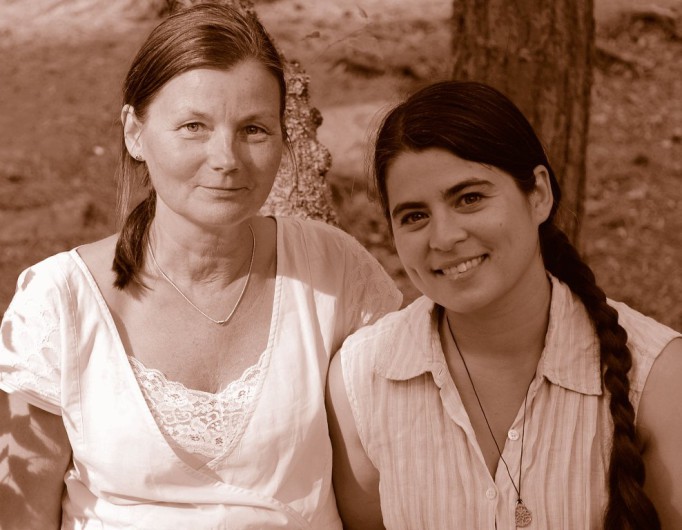 Women who are interested in exploring the sisterhood and spirituality, and who want to meet regularly, Access to this Temple Group! We start on Sunday 14 september.

A total of six occasions, every other Sunday, between 16.00 and 18.30, on Mamita, Vikingagatan 29. (The last moment will be the 23 november.)

Maria Vikman and Candra Karlholm will guide the group in meditation, communication exercises, in, relaxation and massage / respectful touch. They led the women's circles for years, both together and separately, and has for example. gone Awakening Women-women's group leader training.
"We like to create and be in women's rooms' with a safe and allowing the atmosphere, where we rest in the realization that everything changes and nothing needs to be fixed in order to be fully. Together we land in attendance, in the body, i nuet. Then we practice to keep the inner anchorage, and explore how we can support ourselves and each other on the journey. The structure of the meetings is similar, but the content is varied depending on the group's desire, needs and interests. Wondering something, do not hesitate to contact us and ask!"
The price is 1750 SEK; group concluded from the moment.
Limited number of seats!
Email notification or questions to: candra@spreadtheword.nu.
Welcome!
Examples of what past participants thought:

"Temple Evenings have given me more truth, less bullshit, the strength to shine and to meet both myself and others, men as well as women.

I wish every woman have her own power, confidence, self love, access their truth! I wish that every woman participated in any form of the Women's Lobby… And I'd heartily recommend Maria and Candras temples hits. I have found the home of my temple. Thanks thanks thanks!" ANNA

"I have appreciated being met and seen as a whole person, both by others and by myself. The dance and the touch that helps me get back into my body and love myself. I absolutely recommend other women to join. The temple is an unusual place: A place where I have to take full responsibility for myself and not for anyone else. Where will I explore and show myself with the full support of other women, where I get to be quite myself without anyone trying to help or cook me." YLVA, 26 years
If you are interested in Temple group of women, we also recommend Temple Guys med Chameli Ardagh, Founder of Awakening Women.