Thanks for a great retreat!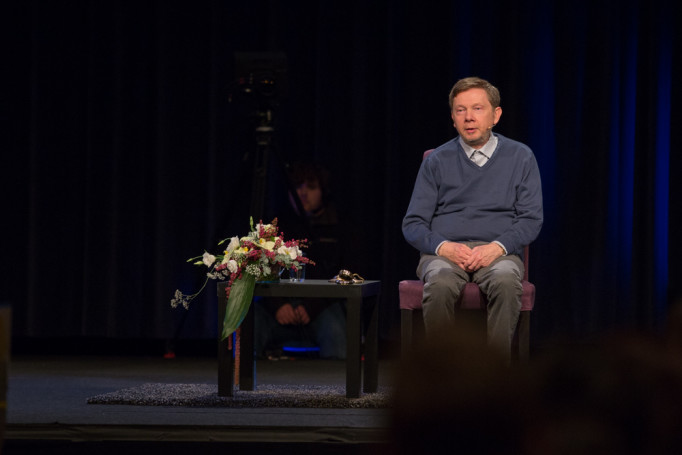 Dear friends,
Which autumn we have! It has been an intense time for Candra and me. As you may know, we organized, with the Danish and Norwegian partners, a retreat with Eckhart Tolle and Kim Eng Oslo Fjord in September. There were five magical days in the presence of love. I still feel so touched by the thought. What power,what resource we all are, when we are united in the desire to be present in ourselves! We were 650 friends from around 50 countries and all continents of our magical land that participated in the retreat. It was magic from the first moment to the last.
We had an absolutely fantastic team in place that ensured that all, from Eckhart and Kim, participants and the hotel staff, the bus drivers and the sound engineers, was treated and cared for in the best way. When we organize events, we want everything and everyone to be included, and that there should be caring and warmth right into the small details. It is obviously a challenge every time, and it can always be done better, but it is also the most satisfying available when all is done in peace, care and awareness - so that the key messages conveyed can be received on a deep and genuine way. This is how we create change!
Eckhart and Kim guided us in an incredibly beautiful way through these days. We loved this time take part of the Kim Eng conveys! She combines physical exercises with the presence of a very fine way. Eckhart was at his best mood; The man has so much humor! Good laughter mixed with the deepest stillness…
The hall that we were able to accommodate 6000 people, and is one of the most beautiful we've ever ordered something. Outside, we were surrounded by Norwegian nature with fjord and the clear air… Some of the evenings we gathered in silence around a large fire on the beach. How is it better than?
Our experience that we did this for all beings everywhere. That we are and where a great power of love. more stuff, tack!
In gratitude and humility,
Mikael