Sacred Circle Q&A with ShantiMayi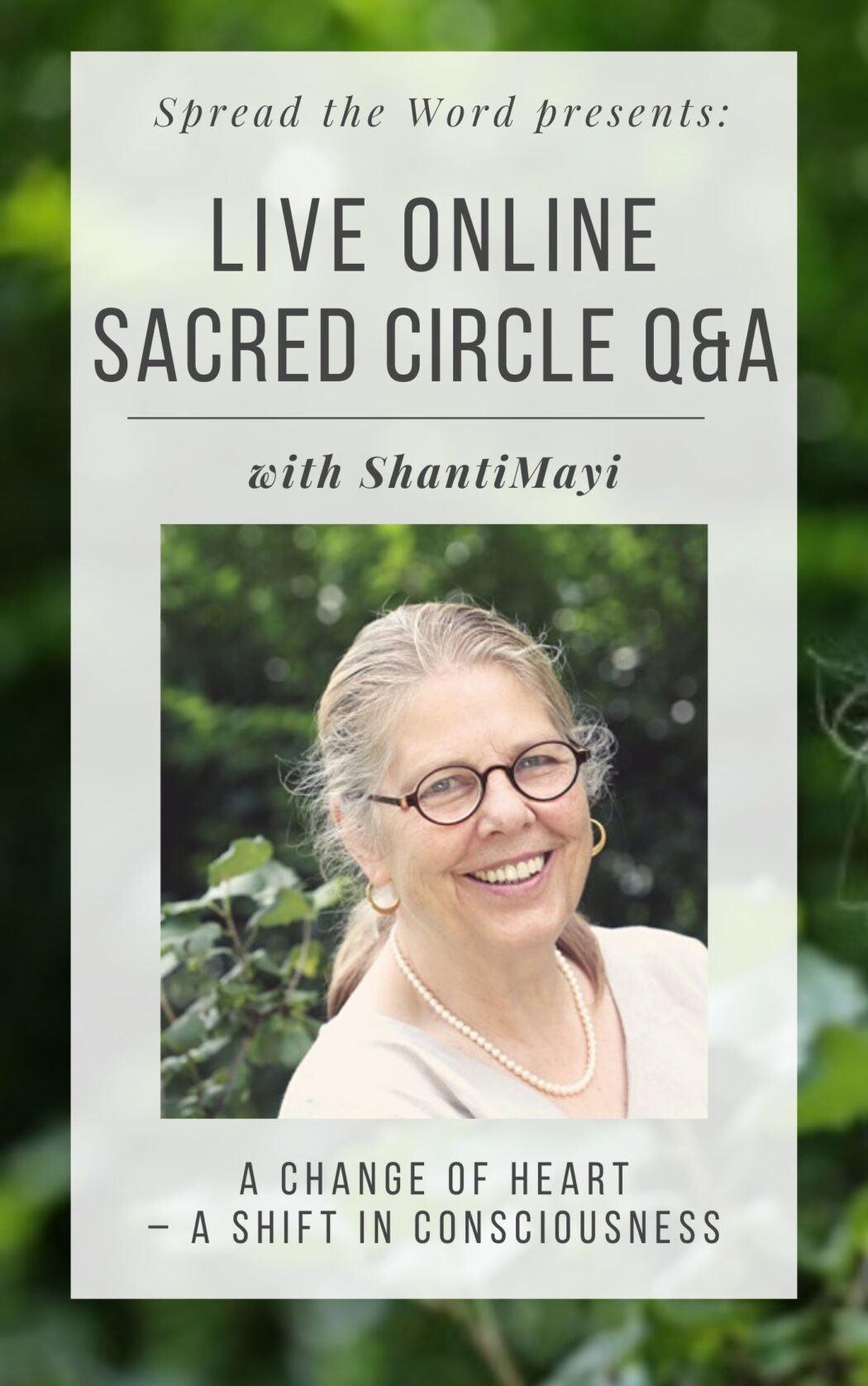 ShantiMayi is the first woman and the first westerner to be part of the ancient master tradition Sacha. She has been singing since 1994, and has dedicated his life to supporting people's awakening and spiritual insight. She is the author of the book "In our hearts we know".
Welcome to
A Change of Heart, torsd. 14 October at. 19.00 – 20.30
LIVE online med ShantiMayi (with access to video in 60 days and audio file to keep)
This meeting is an opportunity to receive direct and personal inspiration and support on our spiritual path from ShantiMayi, and deepen the connection with our own inner wisdom. ShantiMayi guides us to live spirituality with an open mind and an open heart, and discover what is within us, all the time - and how we can experience it more deeply.
We also arrange a full day retreat LIVE online with ShantiMayi it 23 October, more info if it comes. But first: Welcome to Sacred Circle Q.&A.