Sacred Circle Q&A with ShantiMayi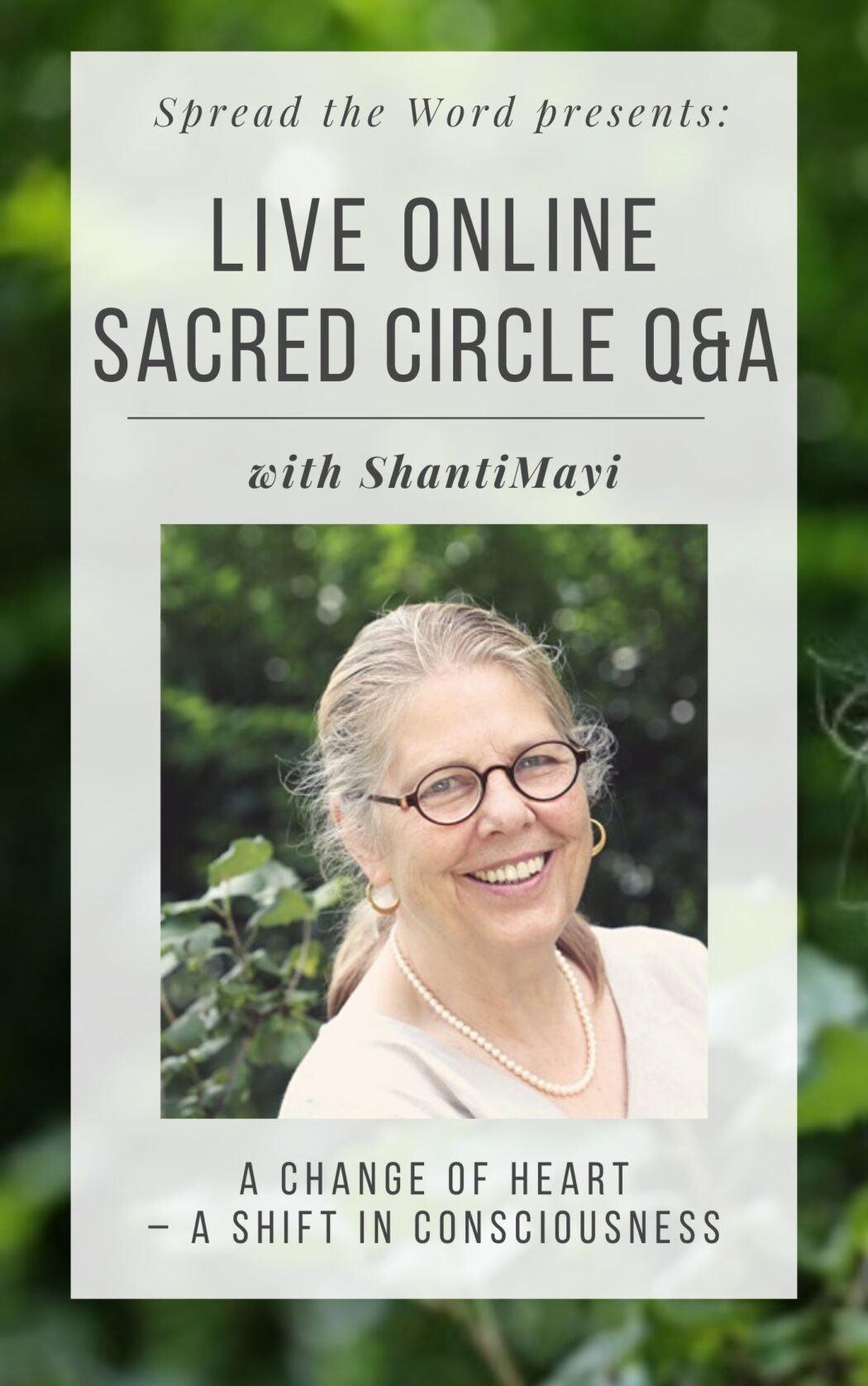 ShantiMayi is the first woman and the first westerner to be part of the ancient master tradition Sacha. She has been singing since 1994, and has dedicated his life to supporting people's awakening and spiritual insight. She is the author of the book "In our hearts we know".
Welcome to
A Change of Heart, torsd. 14 October at. 19.00 – 20.30
LIVE online med ShantiMayi (med tillgång till video i 60 dagar och ljudfil att behålla)
Detta möte är ett tillfälle att få direkt och personlig inspiration och stöd på vår andliga väg av ShantiMayi, och fördjupa kontakten med vår egen inre visdom. ShantiMayi vägleder oss att leva andlighet med ett öppet sinne och ett öppet hjärta, och upptäcka vad som finns inom oss, hela tiden – och hur vi kan erfara det djupare.
Vi ordnar också en heldagsretreat LIVE online med ShantiMayi den 23 October, mer info om den kommer. Men först: välkommen til Sacred Circle Q&A.