Mindfulness-retreat 6 – 10 april 2016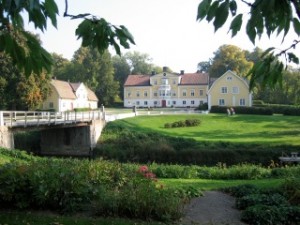 Did you know that research shows that our decisions are guided to approx 20-30% of the logical part of the brain? That's as far as our rational and intellectual training takes us. Other 70-80% that controls our way of making decisions, Living and working come from our emotional and intuitive intelligences. We practice these abilities during the retreat.
With mindfulness as a base we approach the other intelligences. You will release resources in you that you may not be aware of. You also get tools that significantly increase your presence, clarity, relaxation, joy and focus.
Course leader: Michael Karlholm and Gunnar Michanek.
Mikael says:
– Mindfulness has been an important part of my journey lately 40 years. I am happy to be able to offer this retreat together with my wonderful brother Gunnar. Welcome to get to know more of you and your awareness in this amazing environment. Come and relax in the presence…and discover the gifts available to us here!
Start kl 18.00 the 6 april,
end at. 15.00 the 10 april.
Price 6500 SEK (VAT is added for companies.)
During the retreat you also get the opportunity to experience a bit of the country and "just be". Parts of the retreat and breaks are in silence. No prior knowledge required. It is an exciting and wonderful journey to develop oneself in a very safe and relaxed way.
Husbygård is a classic and beautiful country house. The farm is located in the middle of Sörmland, 2 miles north of Nyköping along the road 53. We are going under 5 days to dispose of the main building – a house with great charm and a rich past.
Here we live together in nice and individually furnished two- or triple room with shared shower and WC. The farm is beautifully situated in a quiet location and is lushly embedded in beautiful and magnificent scenery. There are natural walking paths around the yard, marked hiking trails and a few kilometers to various bathing lakes.
Bring your own yoga stuff, or rent a wool mattress, meditation pillow and blanket too 200 SEK /. There is also the possibility to rent sheets and towels for 200 SEK /.
The food we eat follows the yogic and Ayurvedic basic idea. The ingredients are locally produced, and organic to the greatest extent possible. We help in the kitchen for a while before and after the meal. Sometimes we cook together.
There is also other accommodation 4-7 km from Husby, and from these, Paris, Torps manor and the hostel Baggetorp. Please inquire if you wish to receive a reduced price for the retreat due to accommodation other than Husby farm.