Deva Premal & Miten with Manose Stockholm 4 Oct 2019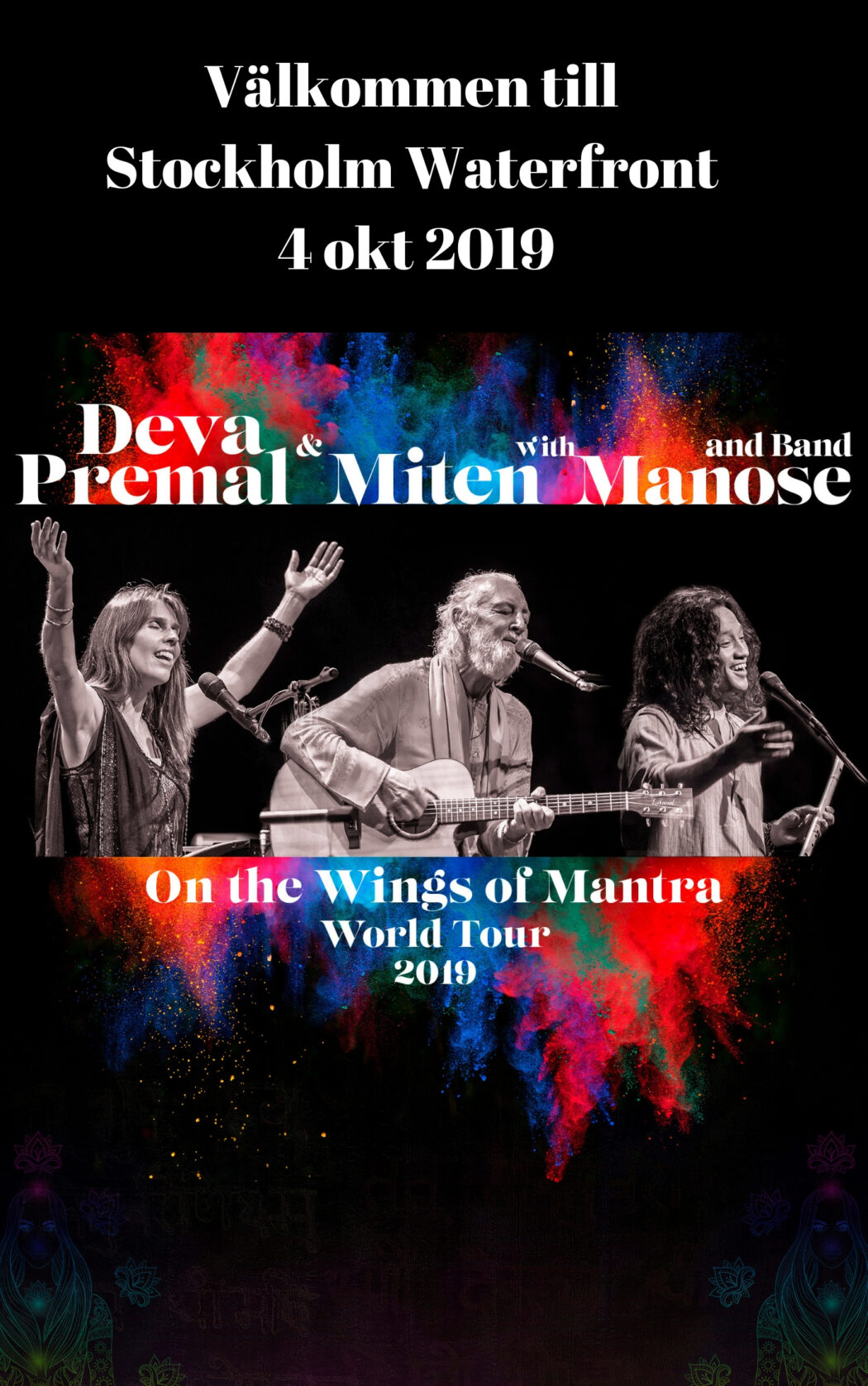 We welcome artists Deva Premal and Miten with Manose and all your friends to a magical evening with meditative singing and silence vibrant with love! At the Stockholm Waterfront Congress Center at. 19.00 the 4 October. Doors open from noon. 18.00.
Welcome to a magical evening with mantra, song, joyous celebration and meditative stillness!
We get to enjoy Deva Premal's soulful vocals, Miten's inspiring songs and Manose's masterful flute playing. On stage we also find Canadian Joby Baker on bass and the Danish percussionist Rishi. Together this talented ensemble create a musical bridge between the noise of our every day world and meditation.
The evening will include mantras from the latest and best-selling plate DEVA, and songs about spiritual awakening from Mitens latest album Temple at Midnight.
Let's get together and sing for peace!
Now, many of us discovered meditation, yoga and transformation that begins inside! When Spread the Words Mikael Karlholm started inviting hit Miten and Deva Premal c:a 30 years ago there were about twenty in the audience… In recent years, the Concert Hall was sold out. But this year we really want to celebrate together, and make room for all who want to!
We want to gather thousands of people and sing together this evening, so we have booked the Stockholm Waterfront Congress Center! Imagine the incredible atmosphere and the power of coming together in this way,?! There will be something unforgettable!
Here is a message from the artists to the Swedish audience!
"The Wings of Mantra gatherings are not concerts in the accepted sense. We don't see ourselves as entertainers or 'performers'. Our music is created as a communal experience to lighten the load of the day-to-day existence and to open the door to a deeper, more profound experience of meditation. It's all about participation. Sing! Chant! Laugh! Cry! It's all part of the mix when we come together to meditate."

How
"Mantra chanting never fails to uplift the tired spirit, no matter how dis-connected we may feel. In Sanskrit, 'man' means mind and 'tra' means to be free from, so 'mantra' literally translated, is a bridge between the busy, chattering mind and inner peace. This has been the essence of my personal journey with music and meditation. From song into silence."

Deva Premal
See you at the Stockholm Waterfront! Welcome!
Buy tickets now! Price 350 – 650 SEK.
Doors open from noon. 18.00 and the concert starts at. 19.00 and ends around noon. 22.00.
More info can be found at the artists' homepage.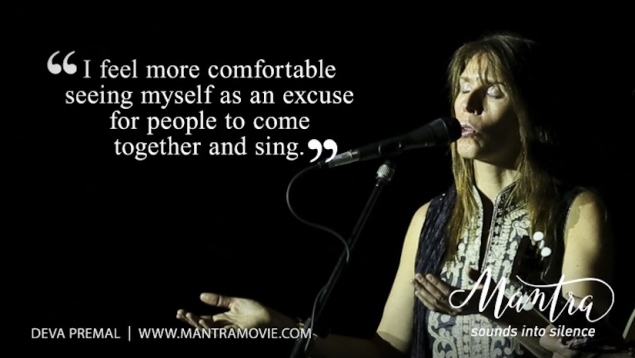 NEW: watch film "Mantra – Sounds into Silence" at the Cinematheque, Stockholm, the 14 Oct. at. 18.30! It involved Deva Premal & Miten and Manose, Krishna Das, Snatam Kaur, and many other of the great kirtan-performers. Learn more and purchase tickets here! Small mantra music time with Terry & Soraya Oldfield included after the movie! Welcome!
Thanks to our partners Yoga for You:
Event info available on Stadsevent.se.