Deva Premal & How to Stockholm 25 september!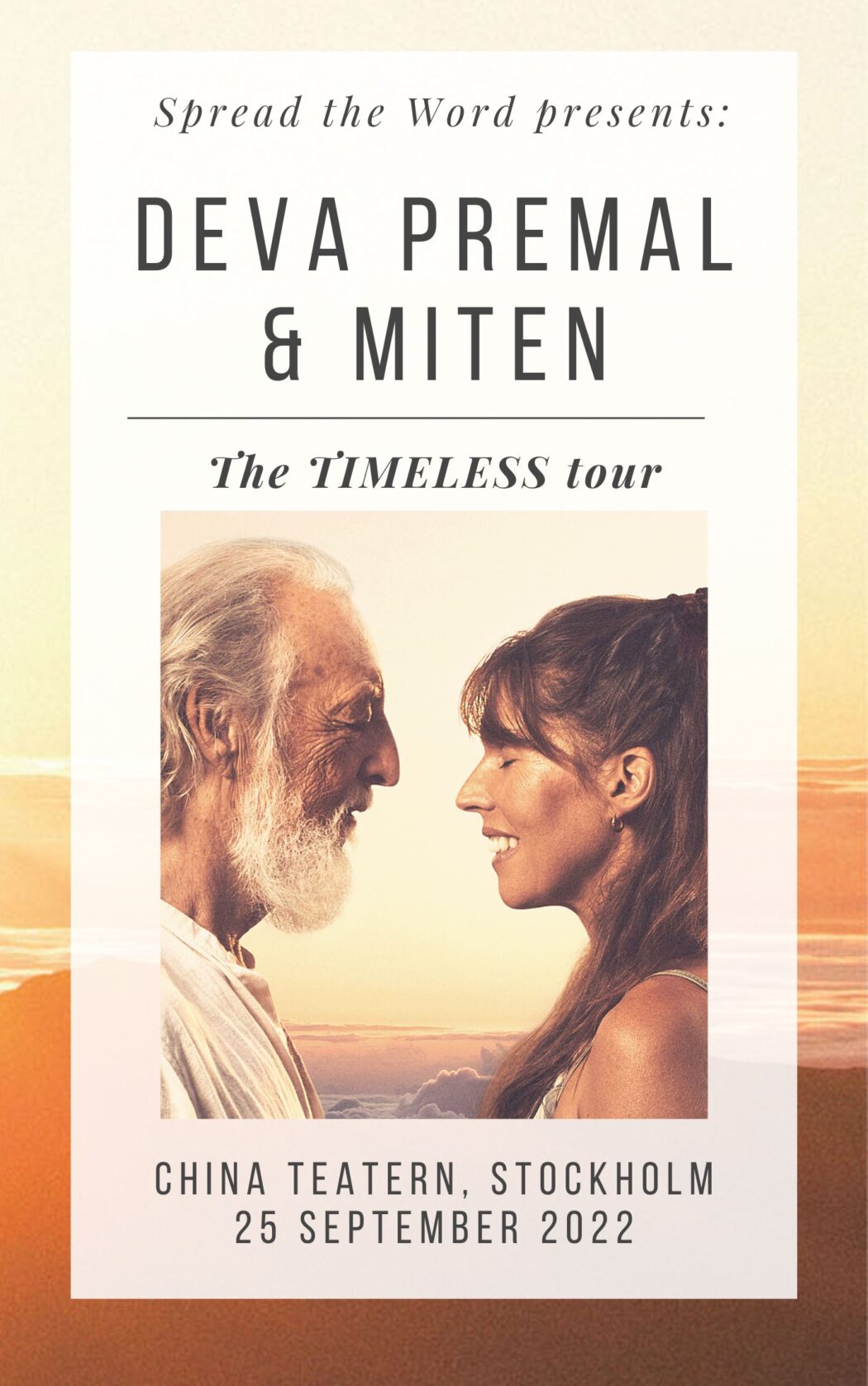 Finally they are back!
After two years of jungle life on the beaches of Costa Rica, Deva and Miten are touring again and we invite you to a live concert at China Teatern in Stockholm, Sunday the 25 september kl. 19.00!
Warmly welcome to come and listen, sing and enjoy the wonderful atmosphere that is created on an evening like this, when Deva and Miten together with their temple band performs both newly written music as well as ancient mantras and several of his most beloved songs.
Ticket prices: 295 – 695 SEK (45 SEK in ticket fee will be added). Numbered places.
Deva Premal and Miten are musicians, teachers and singers - modern spiritual nomads who have traveled the world for more than 25 years to share ancient mantras.
They have been Grammy-nominated and highly recommended by both Cher and the Dalai Lama, sold over 1,5 million albums and has more than one million Spotify listeners every month!
"Come and chant! It is essential that we stay connected in these dark times." Säger How. "It is our birth right to come together and to sing our prayers. Now we can rekindle the fire that we have tended for these past two years."
Deva: "Come and sing. There is nothing that compares to the sound of human voices raised in ecstasy. It is time to heal our troubled hearts. For Miten and I, this is our life blood and it was this longing for the human touch – the human connection – that has brought us back on the road. It is a regathering of the tribes – A reunion of kindred spirits!"