Deva Premal & Miten med Manose 2018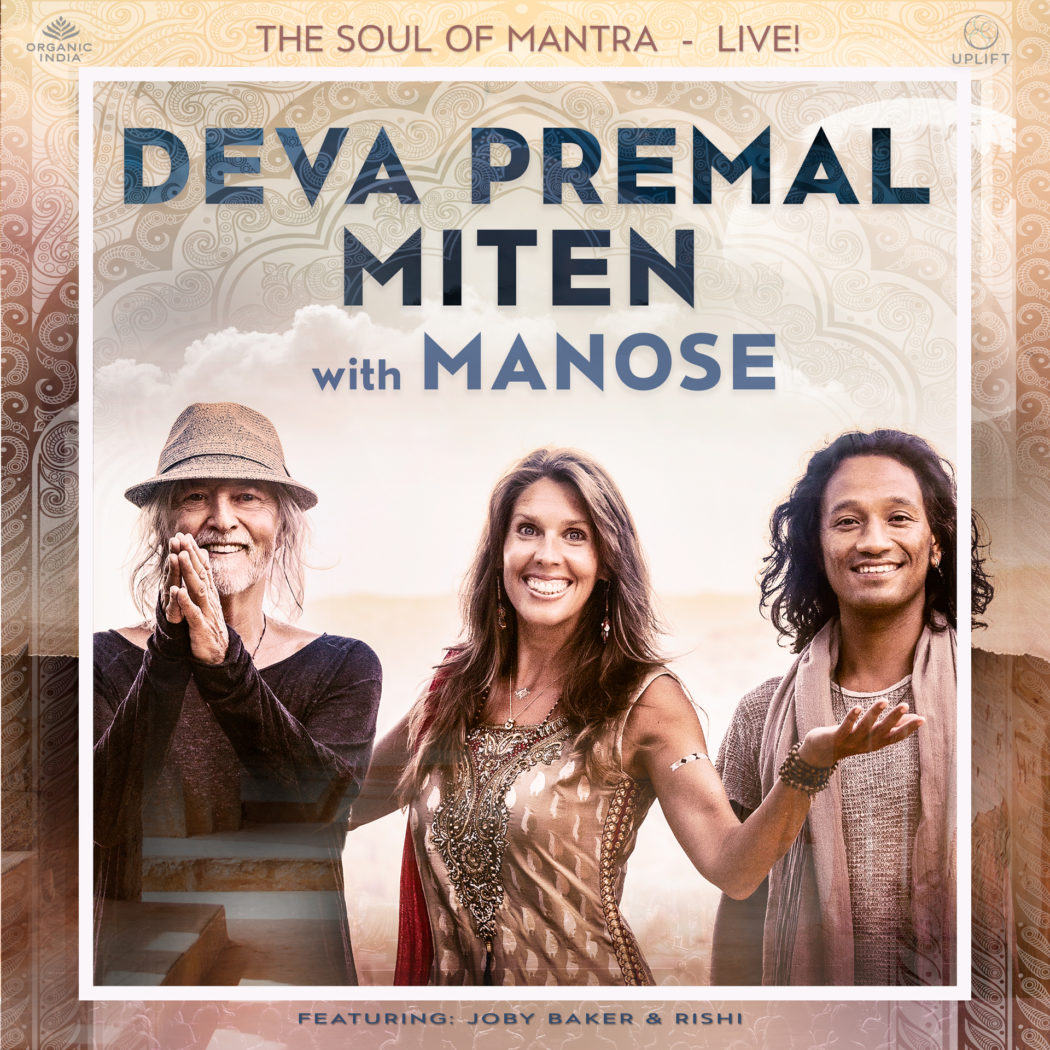 Konsert söndag 21 oktober kl. 19.00 på Konserthuset i Stockholm
The Soul of Mantra – Live!
Vi välkomnar artisterna Deva Premal och Miten med Manose och alla er vänner till en magisk afton med meditativ skönsång och stillhet vibrerande av kärlek.
Biljetterna är släppta! Köp via Konserthuset.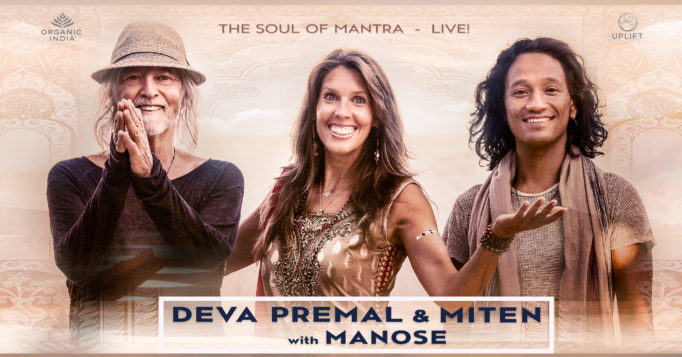 Vi får njuta av Deva Premals själfyllda sång, Mitens inspirerande låtar och Manoses mästerliga flöjtspel. På scen finner vi även kanadensaren Joby Baker på bas och den danske slagverkaren Rishi. Tillsammans slår den här begåvade ensemblen en musikalisk bro mellan världens brus och djup meditation.
"We don't see our concerts as 'performances'. The music is there to open a doorway into meditation and the mantras are the wings on which we travel. It's a wild ride! Together, we are mysteriously carried beyond our day-to-day concerns into an inner state of bliss and ecstatic silence." Miten

"This planet is definitely shaking and trembling right now. It is an amazing moment to be alive because it has become very clear that we cannot expect peace to be delivered from the outside – we have to find it within. For me, the mantras are a gateway into peace – and it is my honor to share them." Deva Premal
För mer info se artisternas hemsida:
Deva Premal & Miten with Manose's 2018 Soul of Mantra Tour is sponsored by ORGANIC INDIA in association with UPLIFT