Chameli speaks of the wisdom intensive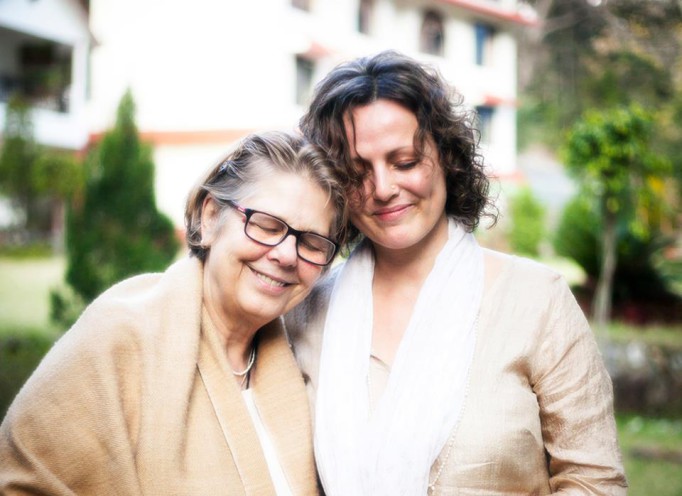 When I met ShantiMayi fourteen years ago, I met a woman, a teacher, but first and foremost I met a mirror. This mirror reflected back to me the vastness of my own heart, and in that vastness I found freedom I could have never in my wildest dreams imagined. Since then, my life and work keep unfolding out of my gratitude and commitment to serve what was revealed in this mirror.
In Sweden this June, ShantiMayi will offer her fiercely compassionate teachings to us in the women's circle for the first time. Together, she and I will guide the circle into a deep exploration of Sophia, the Goddess of wisdom. We will hold an empowerment ceremony where each woman will have the opportunity to fully step into her assignment as a wisdom keeper in the world.
I have shivers in my soul feeling into this gathering. I feel it will be a milestone in our practice together in the global Yogini circle where we can enter deeper layers of the feminine wisdom pressing itself through our consciousness at this time. Many women from different countries have already claimed their seat in this circle, knowing in their hearts that they are supposed to take part in this new birth.
I encourage you to feel into whether you are supposed to be there.
If you feel a yes, come!
Read all the details here: http://awakeningwomen.com/2012/11/10/wisdomsophia-empowerment-intensive/
There is an early bird discount if you register before May 15th.
About Sophia from Wisdom of Solomon:
She is the mobility of all movement;
She is the transparent nothing that pervades all things.
She is the breath of God,
A clear emanation of Divine Glory,
No impurity stains Her.
She is God's spotless mirror
reflecting eternal light
and the image of divine goodness.
Although she is One,
She does all things.
Without leaving Herself
She renews all things.
Generation after generation She slips into holy souls,
Making them friends of God and prophets…
With love and reverence for the magic we create together,
Chameli