LIVE online with Svagito!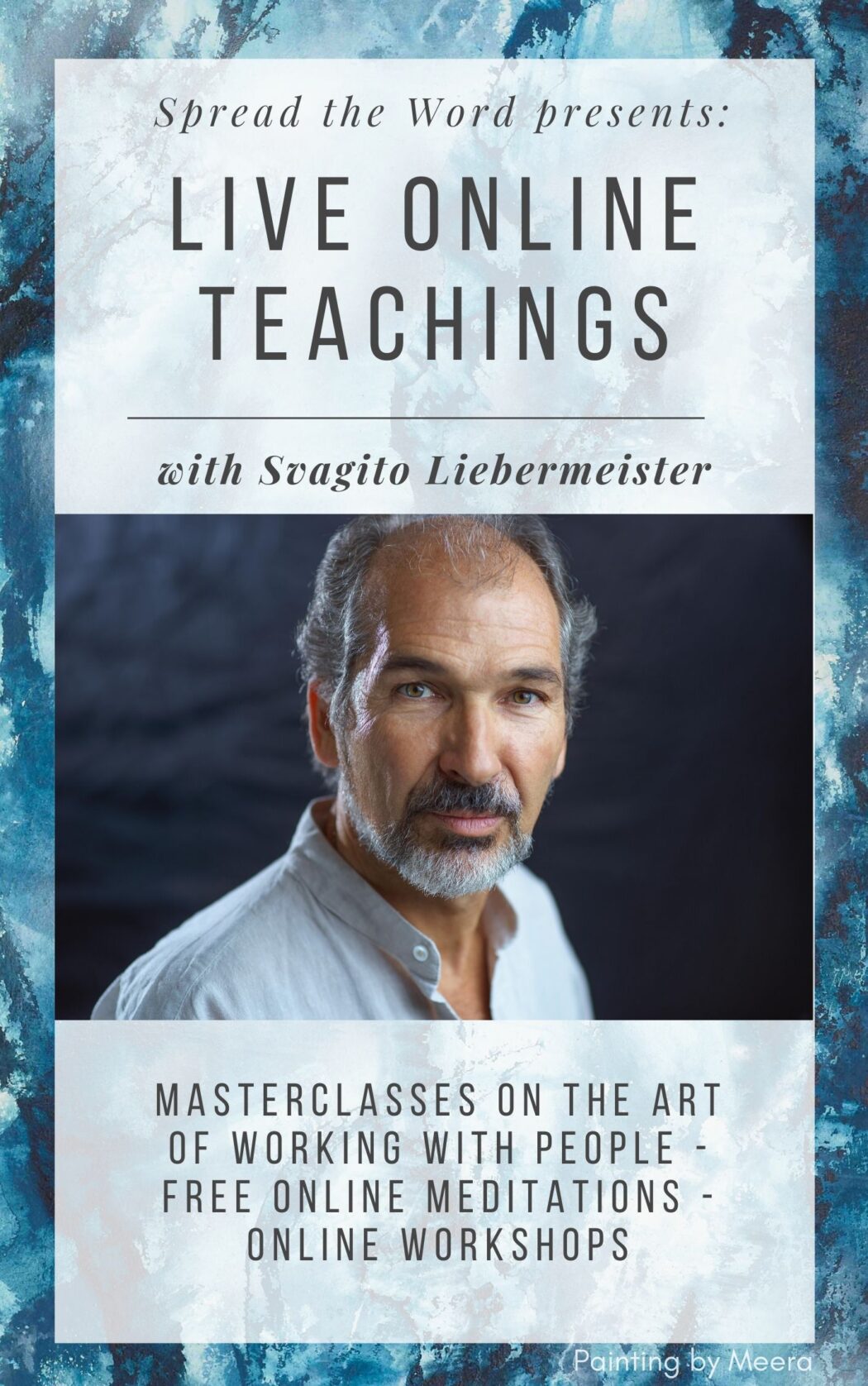 Meet Svagito LIVE online and learn about inner transformation and growth!
We are happy to offer online courses with Svagito Liebermeister!
Svagito is a prominent and internationally known psychotherapist and spiritual teacher, author of e.g. The Zen Way of Counseling and The Roots of Love. His specialty is the meeting point between spirituality and therapy and he has a unique ability to guide people to understand, in a way which is always handy rooted in their experience and life.
Thousands of people have over the years participated in his courses and trainings. Finally, it is possible to get Svagito's guidance to deepen the understanding of inner transformation and the art of working with people based on a meditative approach, directly from home via computer!
You are welcome to participate, whether you are brand new to Svagitos work or you know it already.
Svagito sometimes also offers FREE LIVE online meditation on Sundays.